Mushk makes you fall in love with television again with its latest episode!
OMAIR ALAVI UPDATED 08 SEP, 2020 02:19PM
The mysterious ways of Mushk continue as the drama keeps on surprising the audience with a story that isn't run-of-the-mill, performances that are better than ever and an execution that reminds one of the classic era of Pakistani films. The unstoppable pace at which the fourth episode moves and then unveils one mystery after another is what makes Mushk one of the best plays currently on air. Imran Ashraf excels both as a writer and as an actor; the same goes for Aehsun Talish who manages to play the antagonist as well as call the shots to a well-executed product.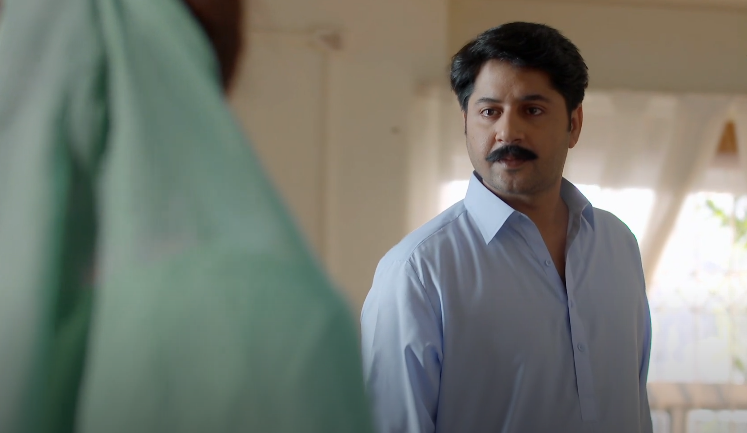 The Plot
Guddi (Urwa Hocane) reaches the railway station and rebukes the good Coolie Baba (Qavi Khan) who offers to help her with the kid until she realizes her mistake and asks for his help. While she is waiting for the train to arrive, she learns that her sister is getting married and she will need to send lots of money to her mother. Meanwhile, a dejected Mehek (Momal Sheikh) approaches Adam (Imran Ashraf) for help and reveals to him the truth behind her first meeting with Guddi and their supposedly foolproof plan to avoid embarrassment. Despite Tayi's (Zara Tareen) warning, Adam goes to rescue Guddi from the railway station and catches a glimpse of Mehek's child for the first time.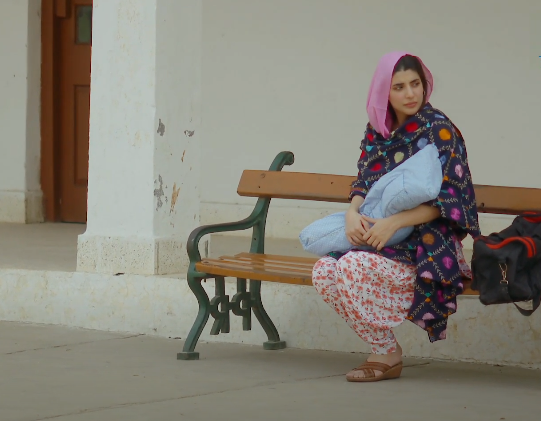 In another development, Muqaddar Khan (Aehsun Talish) approaches the unnamed prisoner (Sohail Sameer), bribes him with great food and orders him to convince Shayan (Osama Tahir) to marry his daughter. The old man preferred to stay hungry than convince his fellow prisoner of marrying an under-age bride. Will Guddi return to the haveli, will Tayi's anger cool down, will Dada (Manzoor Qureshi) reprimand her; and will Shayan marry his cousin to gain freedom; the next episodes will clear the remaining misconceptions.
The Good
For the first time in four episodes, Imran Ashraf is on top of his game; as Adam, he is unrecognizable because he reminds the audience of filmstar Shahid (from the 1970s) than his previous characters. Those who loved him as Bhola, hated him as Rehan Chaudhry and have followed his career religiously, would agree that this is a very different Imran Ashraf. This one knows how to carry himself, how to take a stand and express himself in a decent manner. The shock he gets first at Mehek's arrival and later at the 'disclosure' is something only he would have been able to essay so effortlessly.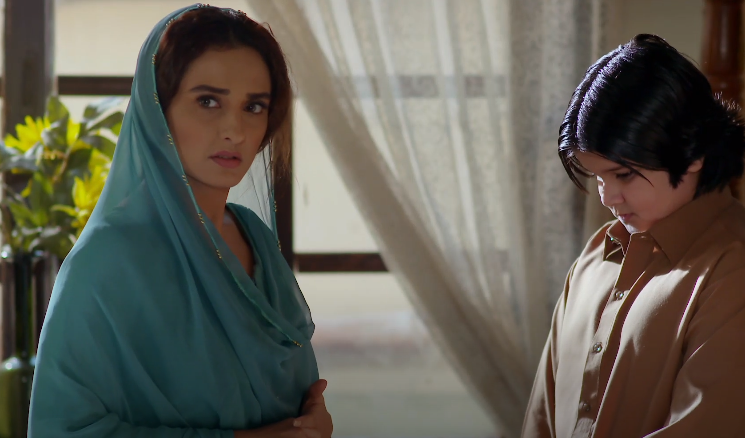 It is impossible to compare Momal Sheikh and Urwa Hocane who are brilliant in every scene they are in; Momal as the helpless mother whose child has been sent away from the house and Urwa as the woman who is carrying a child that isn't hers, just to escape from her past. Zara Tareen's character continues to gather the audience's hate for she refuses to budge despite Mehek's pleas or Dada's phone calls, proving her worth as an actor. Another person who impresses is Seher Khan; although she reminds the audience of a younger Hajra Yamin, one hopes that her character develops into something even bigger, heralding her into the league of stars, for she has the spark.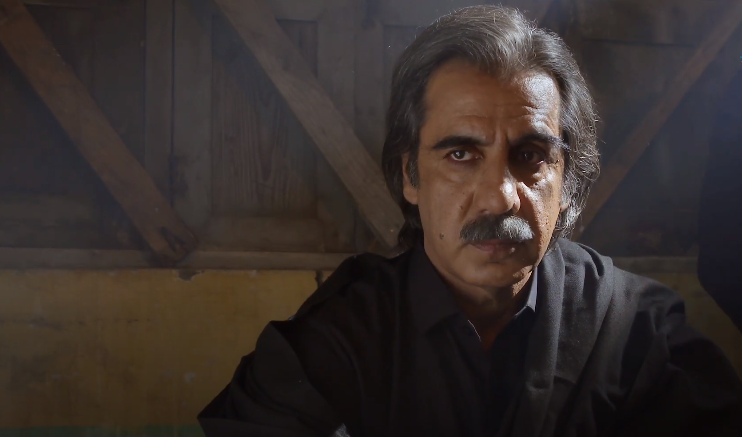 It was good to see legendary actor Qavi Khan add value to the drama for his couple of scenes were both entertaining and something to learn from; Sohail Sameer was the other person who surprises the audience with his expressive acting. The audience doesn't know his backstory and he uses that to his advantage, dropping hints while eating but leaving it when he is asked to do something he doesn't agree to. It was a few years back he plays a Gil Grisom like character in Aehsun Talish's Code Name Red and this performance is poles apart from that role. Finally, you can't miss the perfectly timed and beautifully written dialogues that take you back in the 1970s and the 1980s when spoken words mattered more than actions. The fast-paced execution, the well-planned action follows the dialogues, making Mushk worth your time, literally!
The Bad
Except for the dream sequence where Mehek (Momal Sheikh) loses her child only to wake up in a filmi style, there was nothing to hate during the entire episode. Yes, Osama Tahir was mostly in the background but that's because the writer and director are establishing other characters, no matter how minor or major. The one thing that comes to mind after watching the first four episodes is: why was Mushk not made into a film? It has all the ingredients of a blockbuster from mystery, suspense, romance, brilliant cinematography (Nadeem Rehman), excellent editing (Mohammad Adeel Khalid) and a background score (Mohsin Allah Ditta) to die for.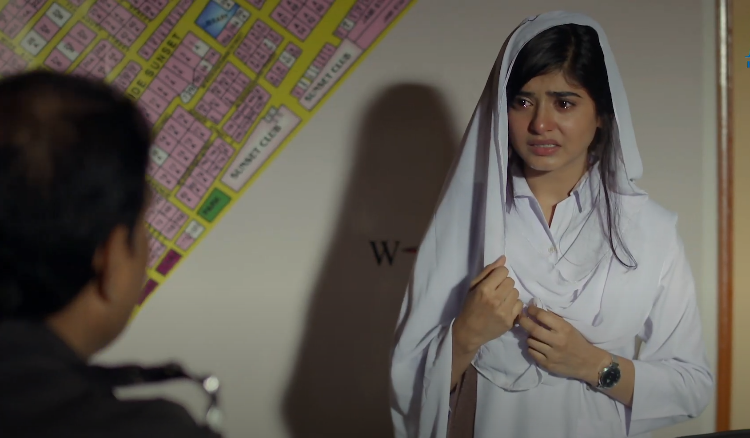 The Verdict – Mushk makes you fall in love with Television again!
Not many plays in recent years have managed to grab the attention without using Saas-Bahu sagas, without a love triangle, in a rural setting, with an ensemble cast that makes you fall in love or not, with their powerful performances. Mushk does exactly that because the writer (Imran Ashraf) had a clear vision in his mind when he was writing the script, the director (Aehsun Talish) endorsed his thoughts and the producers went ahead with it without caring about the ratings.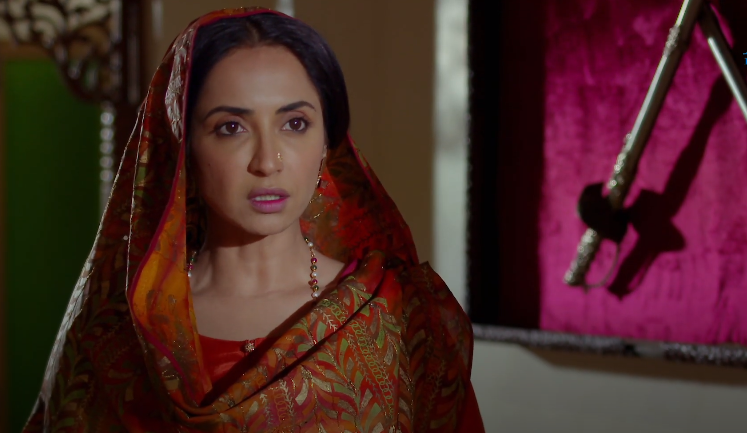 It wouldn't be incorrect to say that Mushk might herald the era of quality dramas where there is no divorce, where a boy and a girl can share a platonic relationship, where every character has good and bad shades and where mystery keeps the audience glued to their screens. There are no fade in fade out scenes, no establishing shots of fields or buildings, no unnecessary comedy to lighten the mood and more importantly no scene that the entire family can't watch together. If Mushk doesn't make you fall in love with Television again, nothing will!