With Saraab getting more interesting with each passing episode – we dissect the storyline!
OMAIR ALAVI PUBLISHED 04 SEP, 2020 01:51PM
Saraab is getting interesting with every passing episode; the HUM TV drama is currently being labeled as something out of the ordinary and the writer Edison Idrees Masih and director Mohsin Talat must be credited for that. The third episode wasn't as fast-paced as the last two but it kept the ball rolling, with Hoorain's parents trying to do a good deed when they are in fact destroying their daughter's life. The episode highlighted the fact that parents in our society believe that marriage is the best solution to their children's problems when there is mostly 'more than meets the eye.'
The Plot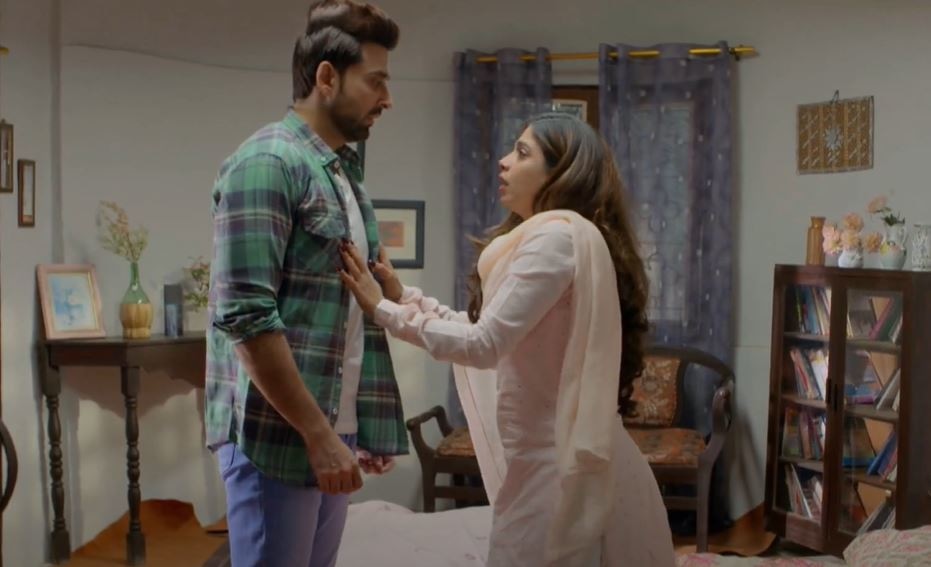 Asfand Yar (Sami Khan) is worried that his cousin Hoorain (Sonya Hussyn) has some psychological issue but his friend (Shafqat Khan) plays it down; and so does Hoorain's family. For them, getting her married to anyone but Asfand Yar is the best way to deal with her 'strange behavior'. Hoorain's elder sister (Nazish Jahangir) who also likes Asfand Yar wants her to get married to Sufyan (Jahanzeb Khan) so that the eldest sister Warda (Ghana Ali) finally gets the respect she deserves in her susral. What convinces Hoorain about the proposal is the behavior of an imagined Asfand Yar who convinces her to agree to the proposal. Hoorain's father (Aurangzeb Leghari) is happy when she says yes but on one condition – no one from Asfand Yar's house including her father's sister will attend any wedding function.
The Good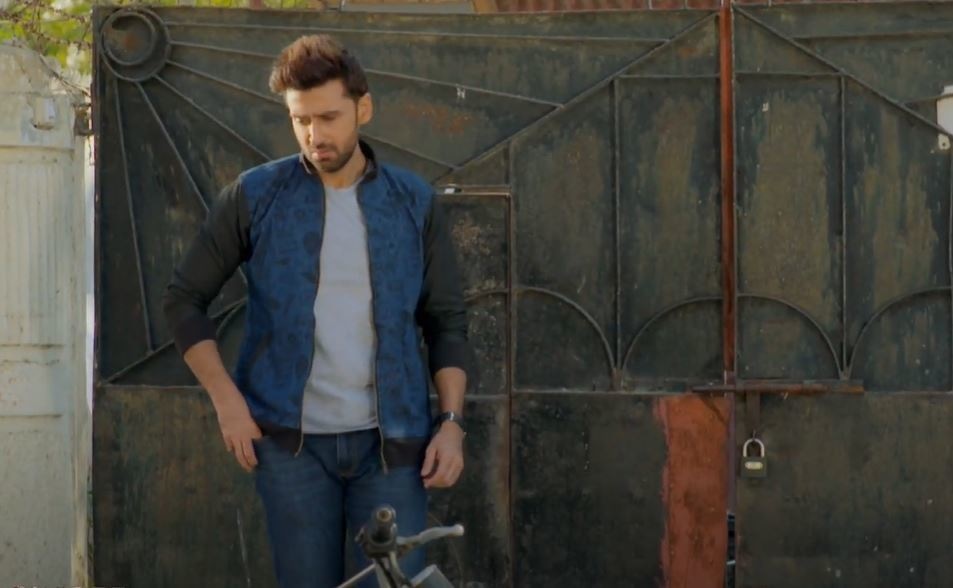 There is more to this episode besides Sami Khan and Sonya Hussyn; the two steal the show whenever either of them is in a scene and together, they are explosive. No matter which Asfand Yar is in front of her, Sonya's Hoorain shows symptoms of her problem which has so far not been disclosed. Sami Khan plays two different characters – one that is hopelessly in love with his cousin and the other who is more logical, more mature but not real. The writer must be commended here for penning a screenplay that talks even when the actors are silent, and credit must also go to the director for that. Veteran actor Aurangzeb Leghari plays the concerned father very well and his mannerisms, pauses in dialogue delivery and expressions are priceless.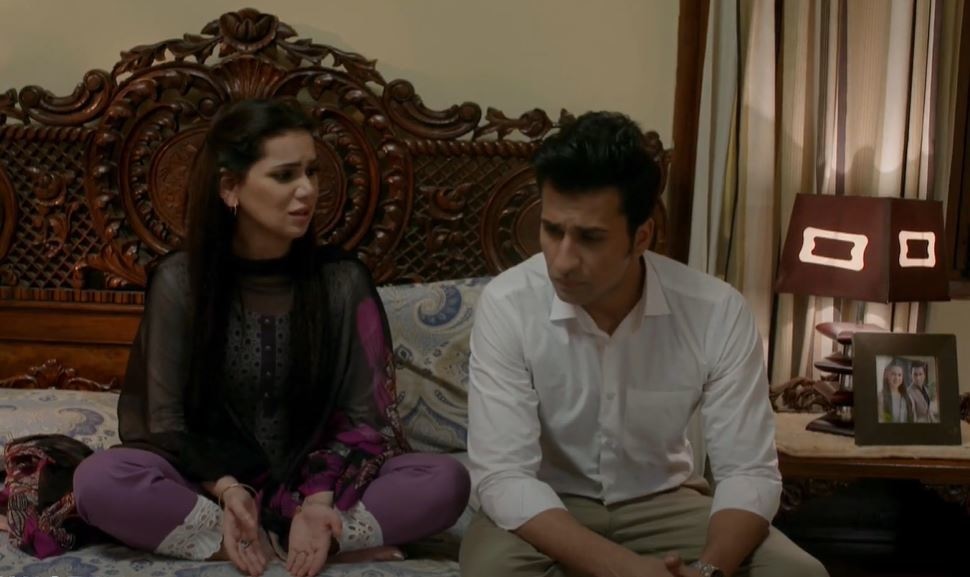 Ghana Ali and Nazish Jahangir's sister act is worth your time, although one doesn't understand why the latter's character chose to be rude with Asfand Yar when he came over to teach Hoorain, after Sufyan's proposal. She might be eyeing him for herself but that seems unlikely especially when their mother (Farida Shabbir) hates Asfand Yar's parents (Sajid Shah and Kinza Malik) as if they are from an enemy nation. Mohsin Ejaz's character is a mystery too, on one hand, he agrees to his mother's demand for second marriage whereas on the other, he convinces his wife that she doesn't need to worry about anything. And then there was the brilliant background score that adds value to the mood of the drama; Naveed Nashad has grown into the topmost music director who can sing (better than many) and knows how to incorporate one song in the background but with different moods.
The Bad
The actress who plays Ghana Ali's mother in law is the weakest link in the cast. She acts like a typical saas which diverts the audience's attention from all the good that takes place in her absence from the screen. Also, the scene where Shafqat Khan and Sami Khan are having tea features a really dirty car in the background on which the former even sit; either the director could have chosen another spot or avoided using that car altogether because it did give a 'yucky' feeling. Where birds shit, they made a character sit and have tea too; I wonder how many people would have done that!
And then there is the strange case of Greeting Cards – either I am too old fashioned or the drama is because I haven't seen anyone use a Greeting Card in this day and age. Sonya Hussyn's character could have burned some photographs of Asfand Yar and hers together if they really wanted to show her letting her past go, but Greeting Cards is as ancient today as Autographs. It would have looked well in a drama set in the 1980s but these days, its selfies, WhatsApp messages, Voice Notes and in some cases, iMessages. Even SMS is now going out of fashion!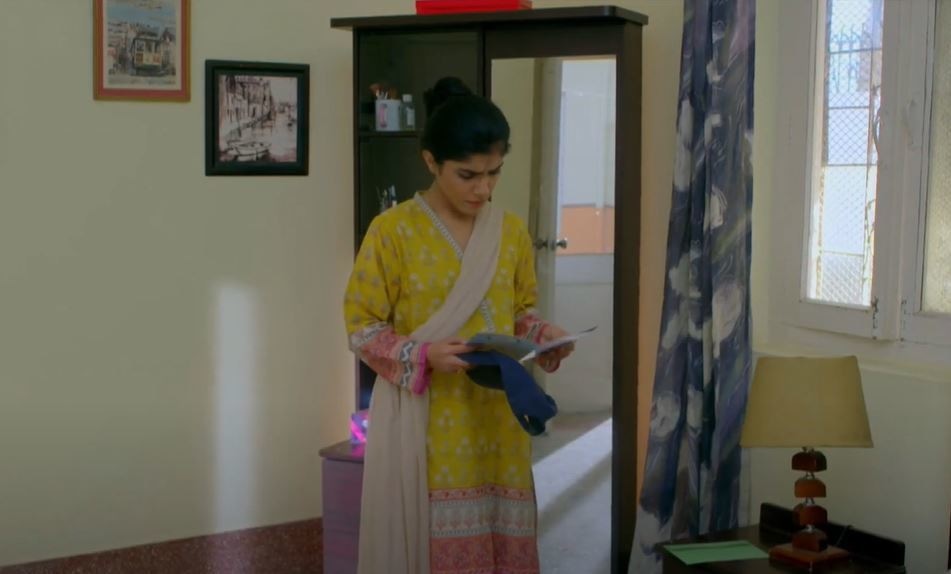 The Verdict – Saraab is getting better with every passing episode
Before the drama was in its initial phase, it was said that the producers and director made sure that the cast met some real-life people with psychological issues. It seems their ploy worked because Sonya Hussyn's portrayal is spot on, and the reaction of Sami Khan's character shows that the stage is being set for bigger things. Why is Asfand Yar so caring one moment and not caring the next; will there be repercussions of the decision imposed on Hoorain by her parents; how Asfand Yar and his parents will react when they hear the news Hoorain's marriage to someone else. Saraab's third episode leaves many questions unanswered and its likely that the next few episodes will steer the drama in uncharted territory, where no drama writer and director has gone before!