On the occasion of Pakistan's first platinum jubilee, BOLD pays tribute to those 25 personalities whose contributions helped Pakistani music become popular all over the world
Think of Pakistan's entertainment industry and the first thing that comes to your mind is the music, not the dramas or the films. Films became part of the country's culture in the 1950s while TV made its presence felt in the 1960s, however, music was there since Pakistan's inception. What began as a new country's journey from Radio Pakistan is now winning hearts and minds across the globe, and while many might not like the current songs, the work done in the last 75 years continues to dominate the scene.
BOLD decides to pay a tribute to 25 such individuals whose contributions helped make Pakistani music popular all over the world; while the names of some established players might not be there on the list, there should be no doubt about the presence of those who are part of the list. Here goes:
The music composers with the Midas touch!
Although Lahore had been one of the main centers of the Indian film industry before 1947, after independence Pakistan took some time to recover from the aftershocks of Partition. The resurrection wouldn't have been possible without the contribution of big names like Feroz Nizami, Khwaja Khurshid Anwar, Rasheed Attre, and Master Inayat Hussain. Their music not only transcended borders but was amongst the many reasons why films from that era are still loved and followed. Khwaja Khurshid Anwar began his career in the late 1930s and was amongst the top music composers in United India before he chose to make a fresh start in Pakistan. The same was the case with Feroz Nizami who began his career in Bombay and was referred to as 'Ustad of Bombay' by Dilip Kumar, Lata Mangeshkar, and Mohammad Rafi, before migrating to Pakistan after Partition.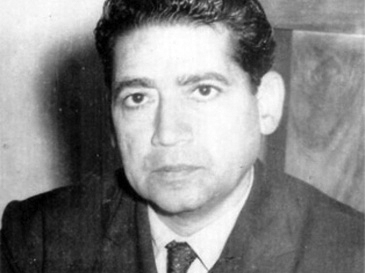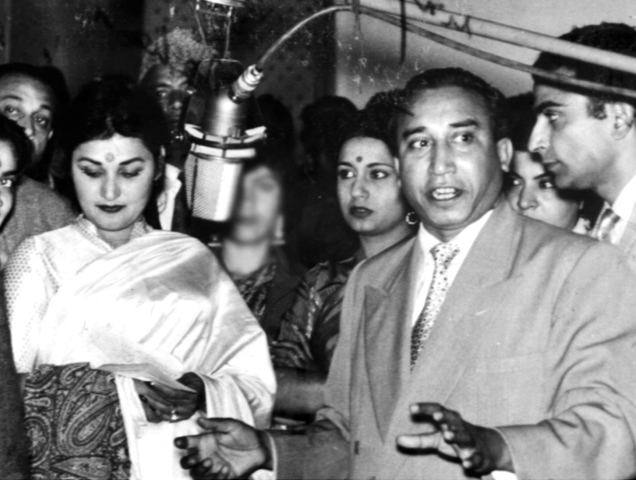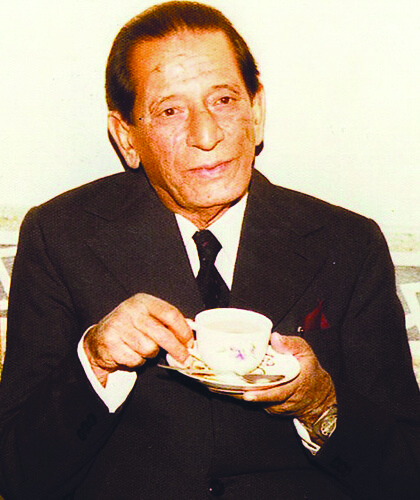 These two were undoubtedly the pioneers of film music in Pakistan alongside Rasheed Attre and Master Inayat Hussain who weren't far behind their contemporaries. Amongst themselves, these four created bulks of the songs that were rendered effortlessly by Noor Jehan, Zubeida Khanum, and Naseem Begum in the 1950s. Pick a song from that era and you will either find the name of one of these composers behind its creation, or it was created in their style, if composed by someone else. Khwaja Khurshid Anwar also dabbled in filmmaking and one of his films Ghunghat was Pakistan's official entry into the Oscars in the early 1960s.
As Pakistan moved into the 1960s, fresh faces came into the film industry including music composers who were inspired by the masters before them. Music composers Sohail Rana and Robin Ghosh were amongst those who started their careers in the early 1960s and kept on delivering hits despite composing fewer films than their contemporaries. While Sohail Rana, the composer behind Akele Na Jana and Aaj Janay Ki Zid Na Karo branched out towards patriotic songs and TV, Robin Ghosh's last hit Tu Hai Dil Ki Dharkan came out in the 1990s, three decades after he debuted in the industry.
The accidental arrival of music composer Nisar Bazmi from India in the 1960s can be termed as one of the best decisions of any music composer's career. He not only made Pakistan his home but delivered countless film hits, as well as national songs throughout his career that spanned over 30 years. Although his contemporary M. Ashraf is considered the music composer who notoriously plagiarized Bollywood songs, he so far remains the most copied music composer from Pakistan, in India. Many of his film songs are still being plagiarized in India, and if you hear a Bollywood song that has the Pakistani touch, be certain that the song might be an M Ashraf composition than not being so.
Notable omissions: A. Hameed, Muslehuddin, Khalil Ahmed, Nashad, Kamal Ahmed, Amjad Bobby
Singers who made actors look good!
With the creation of Pakistan and India on 14th and 15th August 1947, Pakistan was left with fewer playback singers since most of them like Mohammad Rafi decided to stay in India. Had it not been for Madam Noor Jehan, the film industry might not have been able to resurrect since she was both a superstar who chose to migrate to Pakistan but also brought her visionary husband Shaukat Hussain Rizvi with her. While her husband created the Shah Noor Studio in Lahore, Noor Jehan reclaimed her top position, this time in a new country, as an actress and a vocalist. After retiring from acting in the early 1960s, Noor Jehan became the Iron Lady of Lollywood and ruled the industry till the late 1990s. She isn't called Malika-e-Tarannum for nothing, since she showed the newly created country that if they put their minds together, they can deliver better stuff than their former partners, India.
Not even Ahmed Rushdi, who was part of the coveted group of singers who sang the national anthem of Pakistan when it was first recorded, would have guessed that his presence would change the way playback singing worked in Pakistan. He was the first versatile playback singer of Pakistan who could sing melancholic, happy, and medium songs as if they weren't a big deal. He was at the top of his game in the 1960s and the 1970s and inspired many singers who followed his kind of singing after his sudden demise in 1983. His good work was carried into the 1980s and the 1990s by Akhlaq Ahmed and A. Nayyar who made their debuts in the 70s but were part and parcel of films that came out before 2000.
He might have been world-famous for being a ghazal maestro, but Mehdi Hassan was the only credible competitor Ahmed Rushdi had during his career. He made a name for himself as a playback singer who kept delivering ghazals, romantic ballads, and even happier numbers during his career. From the 1960s till the late 1980s, Mehdi Hassan was the first choice of music composers because of his fan following, and his ability to strike gold with every composition.
As for female playback singers, Runa Laila, Naheed Akhtar, and Mehnaz Begum were the prominent ones who made a name for themselves during Malika-e-Tarannum's reign. While Runa Laila's career ended when she went back to Bangladesh (formerly East Pakistan), she delivered countless hits during her limited stay in the country. Her vocals not only suited the faces she was doing playback for, but she also belonged more to the Ahmed Rushdi club where vocalists could ease into any situation without trying too hard.
After her departure, Naheed Akhtar and Mehnaz took over the playback duties in the 1970s and the 1980s and were part of nearly every movie during that era. They benefitted from Noor Jehan's decision to prefer playback singing in Punjabi films, instead of Urdu films, and partnered well with Ahmed Rushdi, Akhlaq Ahmed, A. Nayyar, and Mehdi Hassan.
Notable omissions: Zubeida Khanum, Naseem Begum, Mala Begum, Masood Rana, Mujeeb Alam
And then there were the non-filmi singers!
There is no doubt that film music is celebrated more in this region, but since the advent of TV in Pakistan, non-filmi songs have pushed film songs on the second position. Not only did it give the country an edge over its neighbors where film music is still considered supreme, it evolved so beautifully that songs from the 1960s are still relevant in 2022, because of their freshness, their vocalists, and their compositions.
Talking about non-film singers takes the listeners into the world of Farida Khanum and Iqbal Bano who stood tall amongst their competitors. From ghazals, geets to even a handful of film songs (in Iqbal Bano's case), the two migrated to Pakistan at a very young age and made a name for themselves in the 1950s.
While Farida Khanum still mesmerizes her audience with her powerful renditions, especially Aaj Janay Ki Zid Na Karo, Iqbal Bano's rendition of Faiz Ahmed Faiz's work in the 1970s made her a household name. It was her rendition of Hum Dekhenge that made the poem a symbol of hope and was even shamelessly plagiarized in Bollywood's propaganda film The Kashmir Files earlier this year.
No list of non-filmi singers can be complete without the inclusion of folk singer Reshma who made Pakistan proud with her powerful vocals and Sufi renditions. According to those who listened to her in her prime, 'she connected Rajasthan, Cholistan and Sindh', and was popular on both sides of the border for that. Despite not being a trained singer, Reshma kept delivering hits from the 1960s till the 2000s, and some of her songs like Lambi Judaai were even used in a Bollywood film.
Sufi singer Abida Parveen who is considered one of the greatest mystic singers in the world at the moment isn't far behind Reshma. From a singer who started her career at Dargahs in interior Sindh in the 1970s, Abida Parveen has come a long way as a vocalist. She has sung the kalams of Sufi poets like Bulleh Shah, and Sachal Sarmast, among others, and is known for her strong vocals and ability to make people forget their surroundings with her soulful renditions.
Pakistani music will always remain indebted to incredible singers like Nayyara Noor and qawwal Nusrat Fateh Ali Khan who dominated the music scene with their vocals. While Nayyara Noor has countless film hits, patriotic songs, and OSTs to her name, NFAK introduced his brand of modern qawwali to the world which is popular even 25 years after his death.
Finally, something about the pioneers of pop music and music bands in the country. Although Alamgir credits Sohail Rana-Ahmed Rushdi's Ko Ko Ko Rina as the first pop song produced in Pakistan, the formerly East Pakistani is responsible for inspiring generations of pop singers in the country. He ruled the hearts of the youth during the 1970s and the 1980s and is considered nothing short of a legend, despite releasing his last song three decades back.
Nazia Hassan was different from Alamgir in many ways because she inspired females to take up pop singing at a time when Pakistan was under Martial Law. Her career was limited to hardly a dozen years but in those few years, she managed to achieve what no female in Pakistan had achieved before her.
It was Nazia Hassan who introduced Vital Signs during PTV's music show Music 89, but they had been discovered by PTV Producer Shoaib Mansoor a few years earlier through Dil Dil Pakistan. The director remained associated with the band till their fourth and final album Hum Tum and was instrumental in their success since he wrote their lyrics and guided them to stardom. Had it not been for Vital Signs, Pakistani music might never have moved away from Alamgir and Co., and many youngsters wouldn't have taken pop music.
Notable omissions: Amanat Ali Khan, Ghulam Ali, Zoheb Hassan, Mohammad Ali Shyhaki, Tina Sani, Tahira Syed, Arif Lohar, Ataullah Khan Essakhelvi, Rahat Fateh Ali Khan