Acting is one of those fields where age plays an important role in a person's development as an artist. While a youngster can play an older person (thanks to making up), an older person has to work hard to pose as a younger one. Today we discuss those actors and actresses who have defied age to stay fit and continue to mesmerize their fans by simply not changing despite crossing the fifty-year mark.
Qavi Khan (79 years old)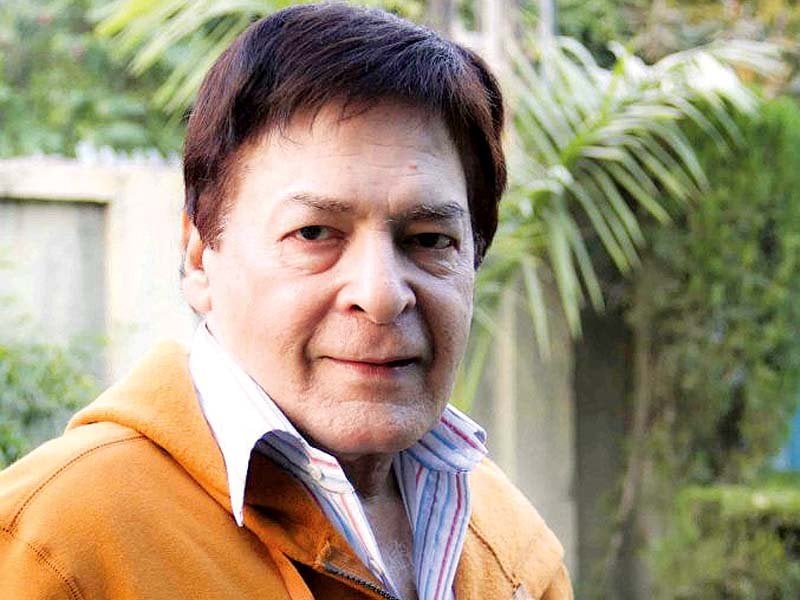 It seems Qavi Khan has been around since forever; he was there when Pakistan Television was launched in 1963, and he is still a force to reckon with after six decades. A film star, a TV legend and above all, a humble human being, he recently made his Hollywood debut with I'll Meet You There which was released earlier this year.
Advertisement
Be it the 1960s, 1970s, 1980s, or the years that followed, Qavi Khan has entertained the audience with his diverse acting. Who can forget his DSP Tahir Khan in Andhera Ujala, his grandfatherly role in Aangan, and the many other characters that he lived on screen! The legend will turn 80 next year, and we hope to see him for a long time for every time he makes it to the screen, it lights up like a flood-lit stadium!
Jawed Sheikh (66 years old)
Jawed Sheikh's career can be divided into 3 categories – model, actor and producer. He began his career in the 1970s as a model, then became a successful TV actor in the same era, and made a comeback to films in the 1980s, only to turn to production in the 1990s. Since then, he has been busy in both films and TV and even featured in Bollywood films in fatherly roles.
After all, not many get the chance to play father to Shah Rukh Khan, Salman Khan and Ranbir Kapoor, and Jawed Sheikh is the person to do so from Pakistan. Strangely, he played Shehzad Sheikh's grandfather in Main Hoon Shahid Afridi, who is his only son and a successful actor himself.
Bushra Ansari (65 years old)
She can act, she can sing, and she can write – for Bushra Ansari, anything is possible. At the age of 65 (yes, she is 65 years old!) she looks younger than many other actresses out there. In fact, those who don't know that she has been around as Bushra Ahmed Bashir since the 1970s don't even believe that she is a senior citizen of Pakistan.
No one wants her to act her age because her talent is still young, and she is as energetic as Azaan Sami Khan who is half her age. She just danced with him at a wedding earlier this year and surprised all those who only thought of her as Zara Noor Abbas's aunt!
Zeba Bakhtiar (58 years old)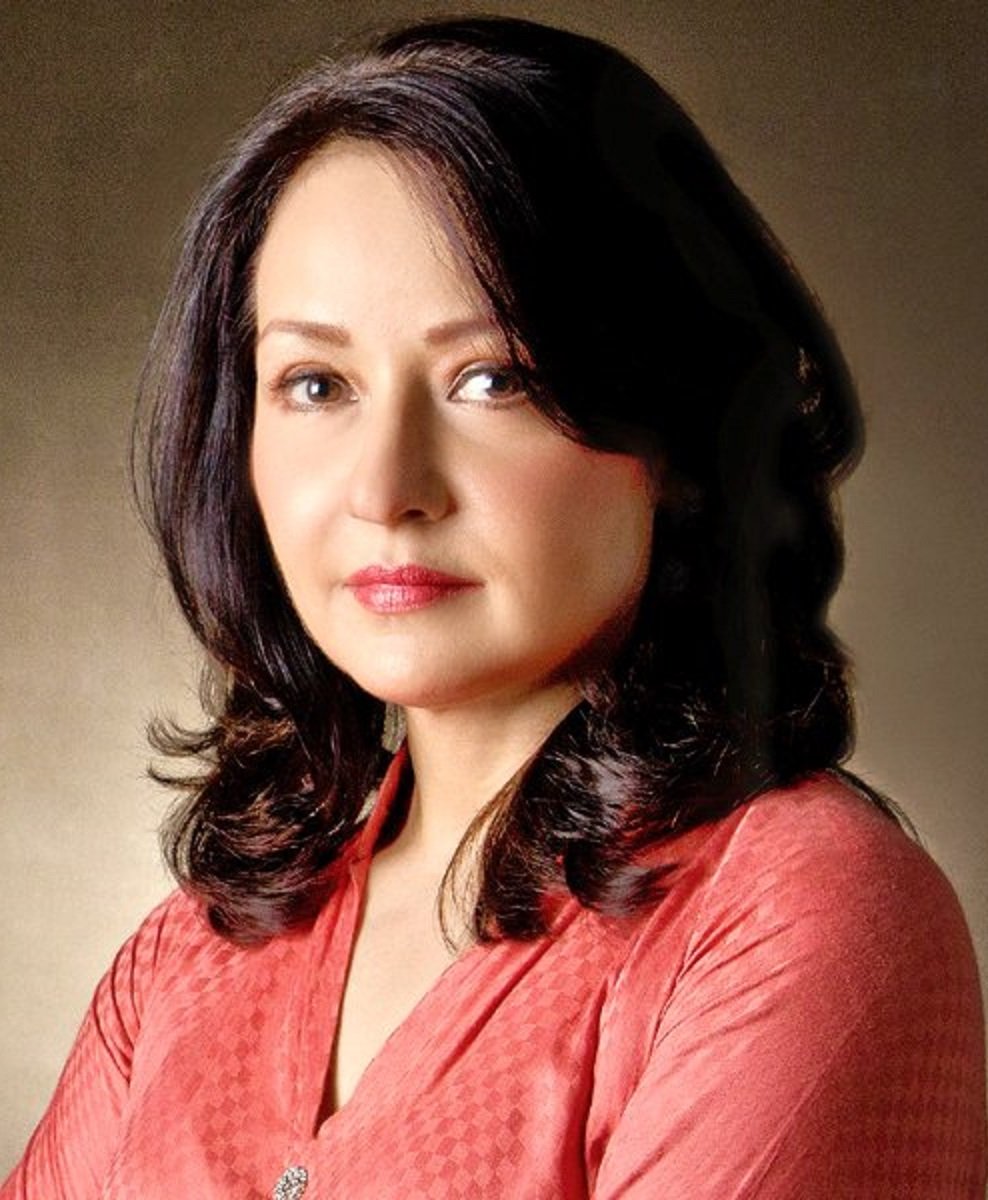 She became more popular in India than in Pakistan after she worked in Raj Kapoor's Henna back in 1991, however, the graceful Zeba Bakhtiar had more to offer in Pakistan afterward. She appeared in Sargam (with her then-husband Adnan Sami Khan), acted in numerous TV dramas in the 1990s and then directed a film Babu in 2001.
Not only was she one of the most beautiful actresses to don the silver screen, but she also turned producer later in her career and enjoyed success with that as well. Currently, she is involved with humanitarian activities but her son Azaan Sami Khan continues to make her proud with his musical exploits. The audience is eager to watch Zeba Bakhtiar return to the screen so that they can enjoy her flawless acting once again!
Sajjad Ali (55 years old)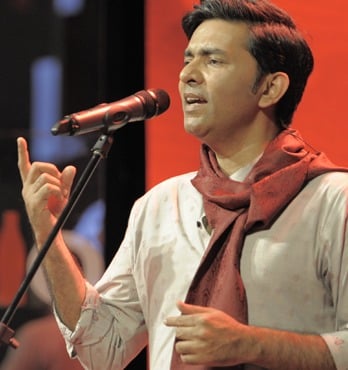 It seems there is no Bus Bhai Bus for 'Chief Saab' Sajjad Ali who continues to age gracefully. He might be 55 years old but he has been around since the early 1980s. Thanks to his father film star Saajan, his uncle Tasadduq Hussain and his determination to make it big early in his career, Sajjad Ali made a name for himself first by singing classics, and then by going pop in the 1990s.
Think of the 1990s and you start humming Babia, Lari Adda, Sohni Lagdi and Mera Bulbul So Raha Hai, to name a few songs from the maestro. As he grew mature, his music matured as well and he sang songs like Chal Rende, Paanion Pe and Sahil Pe Kharay at the turn of the century. One must also not forget that he acted in a handful of films including his debut flick Wachan (where he fought his own brother Waqar), Ek Aur Love Story (where Saleem Sheikh was his rival in love) and Munda Tera Deewana (with Jan Rambo).
Mahnoor Baloch (51 years old)
Some people age gracefully, and some just stay the way they are. TV and film actress Mahnoor Baloch seems to have stopped aging and looks as lovely as she used to back in the 1990s when she made her TV debut. Last Eid, she played the mother of two in a long play and looked in her thirties when in fact she is in her 50s.
Despite playing mother to Shehzad Roy in a TV serial, playing Faran Tahir's wife in Hollywood flick Torn and dancing with Humayun Saeed (another non-aging entity in Main Hoon Shahid Afridi), Mahnoor Baloch is here to stay for a long time.
Adnan Siddiqui (51 years old)
He began his career as a model, became an actor with Uroosa and later became one of the most successful and known actors in Pakistan. Adnan Siddiqui isn't just popular in this country, he played Sridevi's husband in Mom, and shared the screens with Angelina Jolie in A Mighty Heart, making him the first Pakistani lead actor to play important role in Pakistan, Hollywood and Bollywood.
At 51, he is as fit as a fiddle and although he plays characters that are over 40, his energy keeps him relevant for all those who still love to watch him. He has recently turned producer and after churning out some TV hits, has moved to films and will be releasing Dum Mastam soon, his first film as a producer!
Shaan Shahid (50 years old)
It has been over 30 years since Shaan Shahid made his film debut with Bulandi, since then he has given hits after hits, and recently completed his directorial venture Zarrar where he looks in his 30s when in fact, he has gone past fifty recently. How he keeps himself fit is something others should learn from him, for he is the perfect role model for young actors out there. From acting, he has shifted to direction, production and even modeling, and is one of the most recognized faces in the country. He is doing his parents Riaz Shahid and Neelo proud by carrying forward their legacy in style and is all set to raise the bar with his next projects.
Aijazz Aslam (50 years old)
Ever since this tall lad made his TV debut as an actor, he has been reaching for the stars. Aijazz Aslam's acting has improved immensely since Kashkol in 1993 and he keeps on mesmerizing the audience with his performance especially in his recent plays Log Kia Kahenge and Nand. He is not just a model turned actor, but also one of the most successful entrepreneurs in the country. He neither looks fifty nor acts like one, and that's what most of the men in their 40s should do so that they don't look awkward if they try to pass as a young man!
Humayun Saeed (50 years old)
There was a time when Humayun Saeed was compared to Bollywood hunks Sunil Shetty and Shah Rukh Khan due to his physique, but today he is one of the most respected producers in the country. He continues to act in TV dramas (once every few years) but produces most of the stuff that is aired these days.
He has also migrated to films where he has made a name for himself, both as an actor and a producer. He doesn't look 50 at all, and even casts himself in roles where either the person achieved success later in life or failed for a long time to justify his character. He is easily the most successful film actor in the country and out of the top 10 most successful Pakistani films, he features in half of them!