Umer Sharif was not just a stand-up comedian, an actor, or a master of the ceremonies; he was in fact all three (and more) combined. He had set standards and broke his own records with his mere presence. His wit to this day remains unrivalled, unconquered, and unmatched. Let's find out the five times Umer Sharif managed to surprise even his ardent fans and came out with flying colours.
Ek Fankar – One Man Show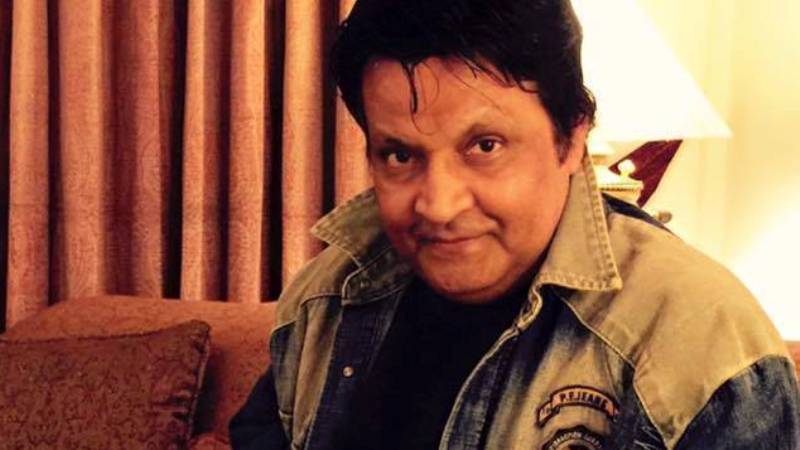 Before he became the king of stage comedy, Umer Sharif made a name for himself through his stand-up comedy act on PTV during the 1980s. In what is now considered one of the most-watched clips on social media, the late comedy king was at his best in every way during the episode of Ek Fankar. That was the first of countless times that he made fun of 'Burgers' on national television, had the audience in stitches with his 'New and Old Wedding comparison', and also introduced the now-famous Sami Ullah – Kaleem Ullah joke in the process. His final act that revolved around the Pakistan Hockey team became so popular that it was quoted three decades later in the National Assembly.
Mr 420 — Superhit film
Umer Sharif made his film debut as a supporting actor in 1986 with Javed Fazil's Hisaab and in the 1990s he started coming as a lead actor – long before Bollywood action stars Govinda and Akshay Kumar switched to comedy.
The flick also marked his entry as a writer, director, and lyricist, and was at his best in all departments. Not only that, he got to romance as many as three heroines – Shakila Qureshi, Madiha Shah, and Rubi Niazi – because he played not one or two but three separate roles in the movie. He was a recipient of four Nigar Awards for the movie as no other film managed to beat Mr 420 at the box office!
Bakra Qiston Pe
Umer Sharif's most iconic drama Bakra Qiston Pe was considered Pakistan's answer to Amitabh Bachchan's Shahenshah when they were both released in the late 1980s. The stage play was so popular that instead of selling its rights to Pakistani companies, Shahenshah was exchanged with Bakra Qiston Pe, something that wasn't done before. Sharif not only wrote the script but also acted in it alongside veterans Ibrahim Nafees, Muzaffar Nirala, Moin Akhtar, and Aftab Alam. That wasn't all, he also got to introduce Salma Zafar, Salomi, and Rauf Lala through this iconic play who went on to make a name for themselves. The success of this stage comedy propelled Umer Sharif to revisit it five more times, and the audience loved every sequel of it, whenever it was released.
Buddha Ghar Pe Hai
This stage play succeeded his earlier hit Bakra Qiston Pe and further consolidated his position as the King of Comedy. Alongside his inspiration Moin Akhtar, he played a number of characters and excelled in all, making his presence felt both as the writer and director. While he used seniors like Muzaffar Nirala, Malik Anokha, and Tarana Begum for their experience, he also introduced newcomers like Shakeel Teeli and gave him the break he needed. Interestingly, the title of the play was coined during the rehearsals of the play and was later used in an Indian song, sung by Kumar Sanu and Alka Yagnik in the 1990s.
Mr Charlie
After the success of his earlier roles, Umer Sharif came up with Mr Charlie the very next year where besides being the leading actor, writer, director, and poet, he was also one of the singers. Interestingly, in a film that revolved around a police informant named 'Charlie', Umer Sharif did playback for himself in one song, and in another for multiple side characters. Larka Badnaam Hua was sung by him which was later copied in Bollywood as Munni Badnaam Hui. While Umer Sharif's number was more of a Qawwali, the latter was an item song. It was through this film that he resurrected the long-forgotten trend of spoof songs.