Every business is tricky in Pakistan these days; but combining two businesses is something only the brave would opt for in COVID-19 times. Yes, we are talking about the many showbiz stars who are also restaurant owners in Pakistan, and who have been running their businesses successfully even in the pandemic.
Who are these celebrities, and why they chose to enter the food business while being active in showbiz, let's hear what some of them have to say:
Nauman Masood, Khaaba:
The latest entrant into this celebrity–restaurant saga is veteran actor Nauman Masood who has opened his restaurant in Islamabad, by the name of Khaaba by Nauman Masood. According to the actor, this is one project in which he will always be the hero, no matter how old he gets. And he might have a point! Talking to BOLD, Nauman Masood believes that since he is neither counted amongst character actors nor as a lead actor, he decided to start his own project and make a name for himself in another business.
'Actors of my generation are neither considered fathers nor sons, so that's why I decided to take matters into my own hand and spend some time in something I have always cherished – food! Before venturing into Islamabad through Khaaba, my partner and I tried doing business in Nathia Gali and after success in that venture, came into battle the shortage of quality restaurants in the capital, as well as the pandemic!'
'At first, people told me that due to COVID-19, it might not do well but I had confidence in my abilities, and opened Khaaba which thankfully became a must-visit place in Islamabad in no time. We were lucky enough to find the perfect place for the restaurant and decided to take a chance at the restaurant business, and it clicked. Being a Kashmiri also helped, for Kashmiris love their karahis, handis, mandis, and stuff that is on our menu!'
Nauman Masood also disclosed that at first, he wanted to name the place 'Sanctuary By Nauman Masood' but changed the name to Khaaba once he had the location, and was working on the menu. He believes that he was aided by the pandemic as those who usually went abroad on vacations visited northern areas, and when they were in Islamabad, they were at Khaaba. He hopes to take this venture forward and extend it to other cities and make a brand out of it, in the future.
Syed Jibran, BLT and 1969:
What would you do if we told you that renowned TV actor Syed Jibran is a man who wears many hats, and being a restaurant owner is one of them? That's not all, he owns not one but two restaurants in Islamabad namely 1969 & Time Goes On and BLT – Beef, Lettuce and Tomato. Both the restaurants were doing well before Covid-19 struck, and despite being limited to outdoor dining, and takeaway, they are quickly making way to the top, literally!
Talking to BOLD, Syed Jibran said that his journey as a restaurateur has been pleasant so far; he even disclosed that before he became an actor, he had tried his hand at food business.
'It all began with a franchisee of Gelato Affair in Islamabad, which taught me the basics of this business. After that, my friend cum business partner Bilal Hasan Awan and I first opened 1969 & Time Goes On which transports the guests back in time, and BLT that primarily deals in Beef, Lettuce, and Tomato. Of course, we offer other delicacies that aren't part of Islamabad's culture such as Karachi's famous paratha roll amongst others, and feel that the way to a person's heart, is through his taste buds!'
Yasir Nawaz, The Forest:
When does Yasir Nawaz find time for his restaurant, considering he is busy in acting, direction, and production? That's one of the first questions that enters one's mind when they enter The Forest in Karachi, for the place is usually flooded with diners, who love the food, the desserts, and even the weekend breakfast. Located strategically behind the world-famous Bar B Q Tonight, this restaurant has become one of the places to be when in Karachi. It not just offers good food and ambiance, but will also make you want to return again, and soon!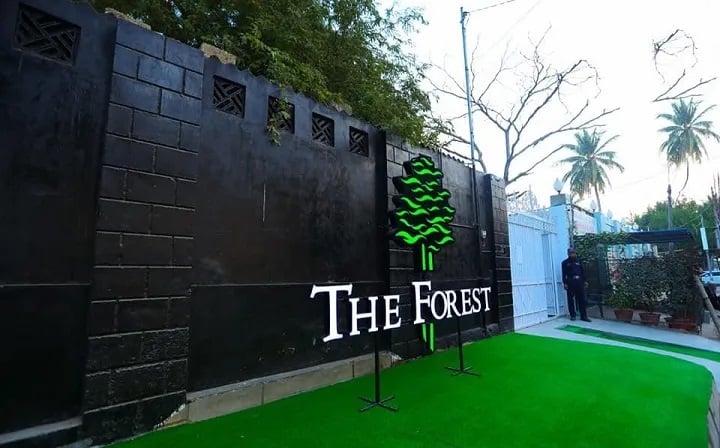 After all, you don't know who you will meet once you are in the restaurant, for people from Yasir Nawaz's friend circle is always there. At times there is a crowd there just to mingle with the celebrities who have made this place their hangout place. There is a special corner for photoshoots, and enough space for your kids to run around, and for you to dine in peace. Move aside Xander's, the Karachiites have a new hang-out space where everything from the price to the spice, is right.
Farah Iqrar, Pak Cuisine:
Think of Lahore and you will instantly think of Butt Karahi, the city's most famous delicacy; however, the tables have turned with Pak Cuisine's entry that has brought the authentic Butt Karahi to Karachi. One must thank broadcast journalist Farah Iqrar, who was instrumental in lessening the distance between Karachi folks and Butt Karahi, by bringing it to them, instead of the other way round. The best thing about Pak Cuisine is that even in pandemic days, the outdoor area still served the best food, and that too in the true Desi style of Lahore. Be it Beef, Mutton or Chicken, it was cooked as per the diner's specifications. There was the option of both Desi Chicken and the other one, followed by Asli Ghee and a normal one. It doesn't just end there, the Lamb Ribs and Chops, the Handis, the Kababs, and even the Sabzis would make you want to have more.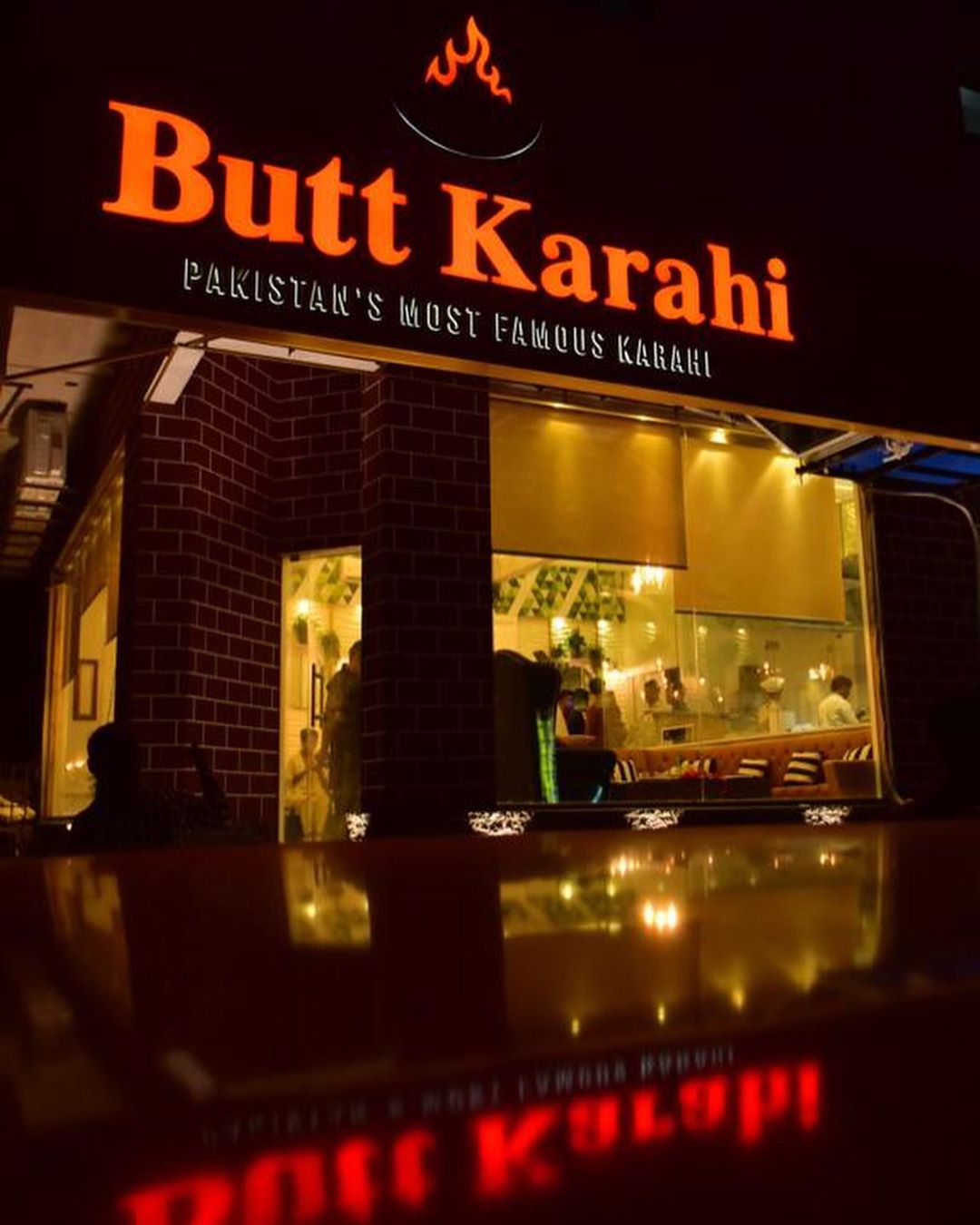 According to Farah Iqrar, the idea to bring Butt Karahi to Karachi was hers, but it wouldn't have been possible without her husband's encouragement. 'I am basically from Lahore, so when I shifted to Karachi, I realized that most of my friends loved Butt Karahi, but they couldn't have it in Karachi. That's why I shared the idea with Iqrar (ul Hasan) who encouraged me to go ahead and take it one step at a time. Before Pak Cuisine, I opened a Chai Dhaaba in the same vicinity and once it became a go-to place for my friends, I decided to go for the dream project, and it became a huge success.'
'The success was mainly due to our head chef who was one of the chefs in the original Butt Karahi in Lahore; after COVID, we had to close the indoor seating arrangement, redecorate the kitchen and serve the food outdoors, which was possible even before the pandemic. Despite COVID-19, we have tried to maintain our standard and hope that things would be back to normal soon, and the cinema business would thrive like before.'
Yasir Jaswal, Jessie's:
The first person to go into the food business from showbiz was renowned director Yasir Jaswal, who is responsible for reviving the 'burger' culture in Islamabad. The Jalebi director couldn't have opted for a better name than Jessie's, for it is both hip, and attractive at the same time. The burger joint took the Capital Islamabad by storm and then extended its reach to Rawalpindi, Lahore, and Nathia Gali.
Until COVID-19 hit Pakistan, it was one of the best places to eat and chat in the city, and even today there is no better burger joint in Islamabad than Jessie's. It also serves delicious steaks, prawns, fish and chips, shakes, lemonades, besides the burgers and the French fries, and with a new outdoor seating arrangement, it is making its comeback in a huge way!